Events
Future Events
Harberton's Pop Up Cafe. Do come along for tea/coffe and cakes, a light lunch and a good old chat with neighbours, friends and visitors alike.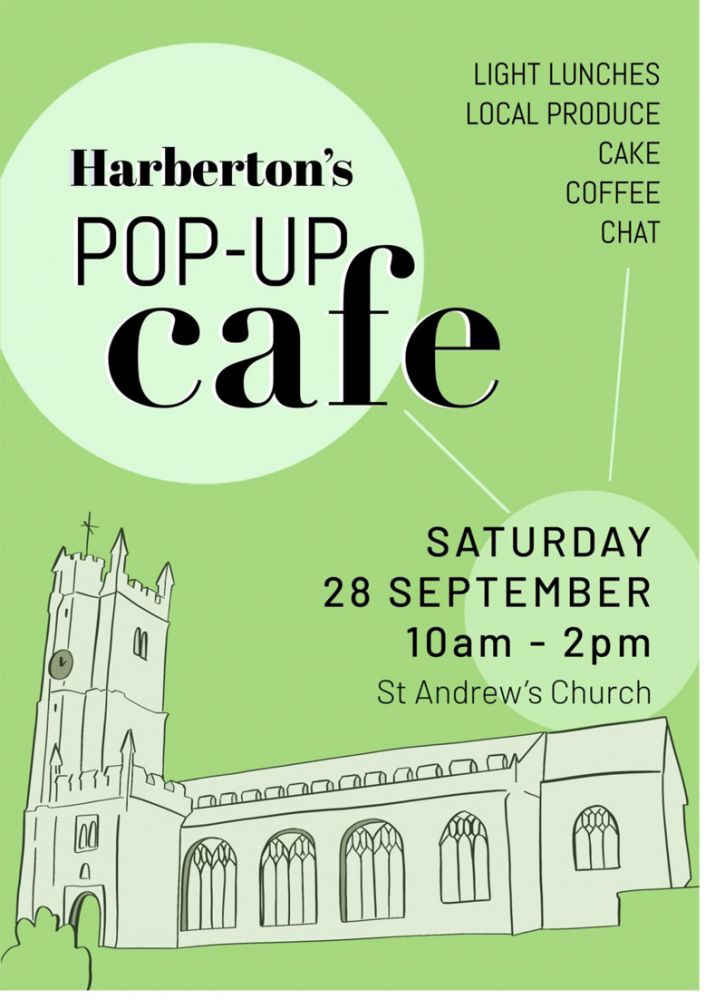 All proceeds to St. Andrews Church.
~~~~~~~~~~~~~~~~~~~~~~~~~~~~~~~~~~~~~~~~~~~~~~~
Wedding Dress Festival. Planned for June 18th to 21st 2020.
INITIAL MEETING - Wednesday 9th October 2019, Harberton Village Hall, 6.30pm to 7.30pm.
Everyone loves a wedding and there are so many things to think about and plan in advance. Join our initial meeting for an hour to find out what is planned, how you can help or participate in some way.
~~~~~~~~~~~~~~~~~~~~~~~~~~~~~~~~~~~~~~~~~~~~~~
Christmas Tree Festival. 27th November to 1st December
Over 35 Christmas trees will be adorned with sparklig lights and handmade decorations for all the family, friends and visitors to marvel at in our magnificent church. Be inspired by the inventiveness, fun and sheer talent of everyone - young and old. If you are a society, club, individual, etc within the Three Rivers Mission and would like to "buy a tree to decorate", do get in touch with Sue Mahon or Annie Williams.
Contributions to our Tree of Surprises / Promises are also very warmly welcomed.