Tick Tock Appeal
What it is
The Tick Tock Appeal is a major start to our collective effort to keep our church at the heart of our community - to repair the structure of the tower and some windows, to restore the bells to full working order and to bring the clock back and get it telling the time again. That's why it's called the Tick Tock Appeal - because we want to hear our clock ticking again, and chiming out the time for us all!
We have been very fortunate to receive a legacy from a resident who loved the clock. For many years he clambered the tower each week to wind it up. He asked that his generous gift be used to restore the 1897 clock, but when it was removed for restoration in Spring 2017 it became immediately clear that much work to the tower would be needed before it would be safe to re-install the clock.
What needs doing
In the Tower we need to repair and conserve the external roof and both internal floors; the Belfry and the Intermediate Chamber (that we know as the 'clock room'); the external walls of the Tower need weather-proofing and some windows on the north side of the church need urgent repair; we need to remove and reinstate the bells in order to repair one that is cracked and take out the 'staples' from others (stapling was done during an era which believed this would preserve bells – the reverse is now considered to be true!); we will then be in a position to re-instate the clock in full working order. What a precious moment that will be.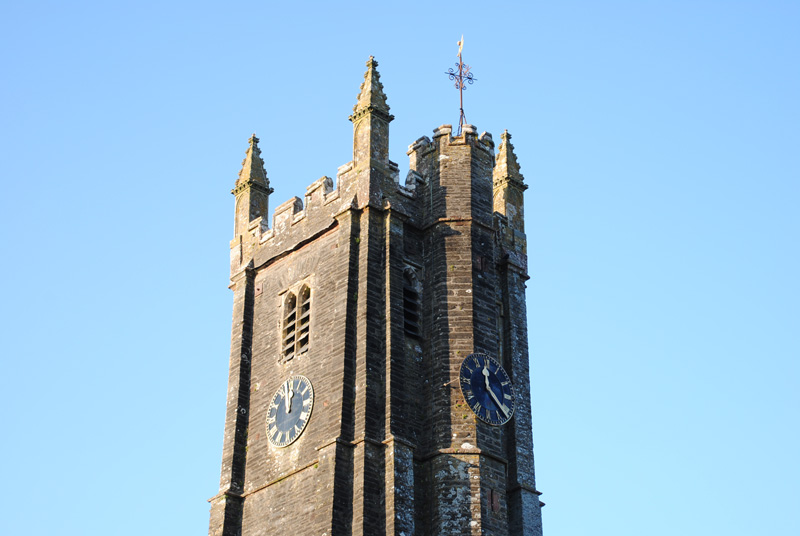 This is one part of our repair works, as recommended by our specialist church architect.
What it will cost
The full cost is estimated at £80,000 (including VAT). This is made up of the contractors' costs, a 20% contingency for unexpected items that arise during the work, architect's and surveyor's fees and a 5% reserve for future maintenance of the works.
We, and the Church Council believe that £30,000 of this could be secured from grants. In order to achieve that, however, we have to show that we have real community support for the project, and the remaining £50,000 secured. And that is what we are trying to raise now – that £50,000 – from our local community and others who have a connection with Harberton and our church. We hope to raise this £50,000 by Christmas this year (2018) so that grant funding applications can be submitted in January – with a view to having raised the full £80,000 later in spring 2019
If you can help, please click here now.
Should we exceed our target, we promise your contribution will be put towards the next phase of the work. Not a penny will be wasted. It will be used only to open up access to this lovely building, for now and the future.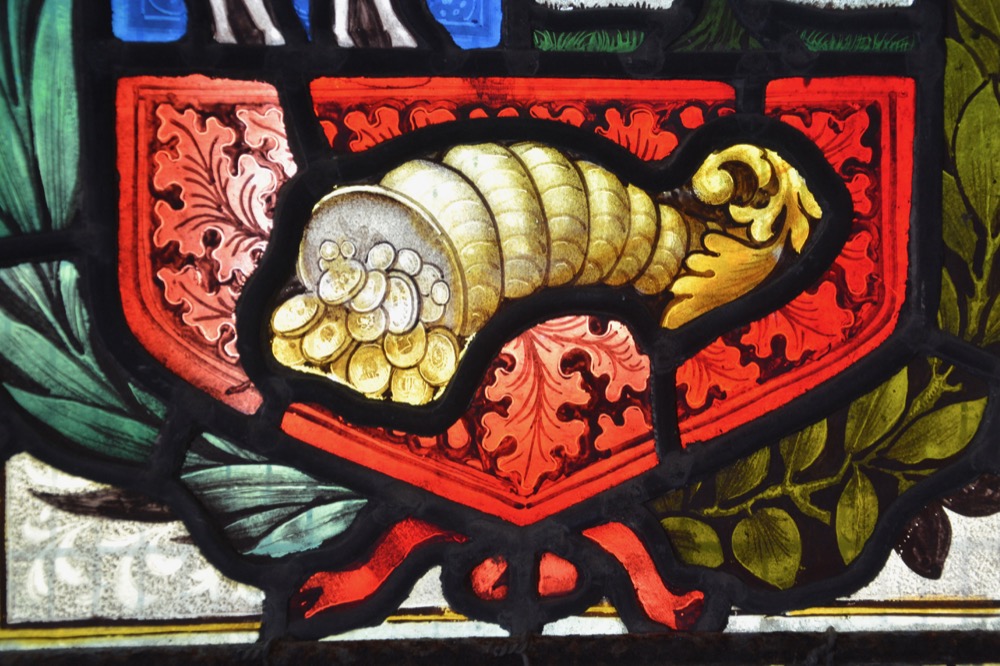 How are we doing
This Tick Tock Appeal was launched on Saturday 18 August 2018 and we hope to have completed the challenge, and raised £50,000 from our local community in less than five month, by the end of 2018.
Even before the formal launch, a total of £17,125 has been raised from seven generous people – this is over 30% of what we need – and ranges from £100 to £5,000. A fantastic start.
Since the Launch we have received more donations, with a current grand total of £24,999 raised. Which is 50% of our target! This has come from a further eighteen named donors and contributions in collection jars from numerous people. As we've said below - every £ helps.
How you can help
If you can, please make a donation. Every £1 helps - as does more of course. Please give what you can.
People give for lots of reasons - because they love the church buildings, because they want the church to be able to play a bigger part in our community, because they want it to be a comfortable place to worship, because their family has long connections with the church, because they find solace in the church…and many other reasons.
Raising funds is important, but there are also other really valuable ways in which you can help – with your time and with your connections:
You could help with fundraising events - having ideas and/or helping to organise them, running stalls at an event, making cakes or other food, serving food and drink, helping set up or clear up after an event. Yes?
You could promote our appeal, and help to raise its profile of the appeal amongst others who may, in turn, also help to raise funds. Yes?
You could introduce us to others you know who may be able to help. Yes?
If you could help with any of these we would be delighted, and the Appeal so much more successful.
If your answer is "Yes!" then just contact us using the form here or email us or talk with someone in the Fundraising Group in the village.