News
Saturday 8th February 2020
The Scaffolding is Up in the Clock Tower!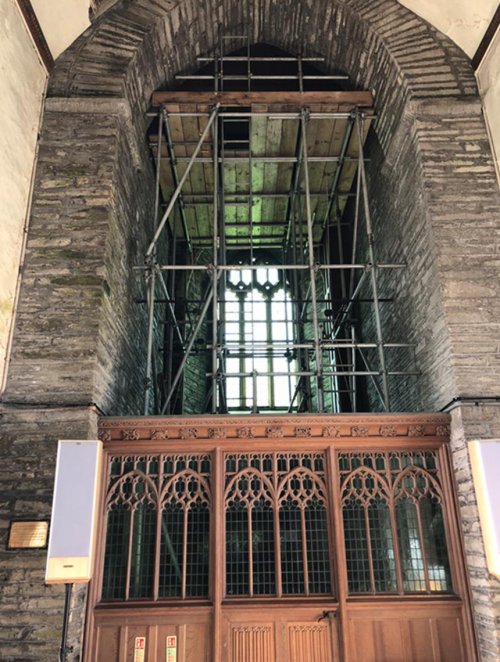 Spring has sprung! Not only are the snowdrops out but also the Church Council (PCC) is delighted to announce that the scaffolding is now up in St Andrew's Church ready for the much awaited repairs to the Clock and associated tower works.
The next step is for an inspection and report to be carried out before the works can finally start. There is no firm timescale for this at the moment, but once this is through then we can go ahead with electrification of the Clock and its installation - hopefully, not too long. How time flies!
Please do spread the work to one and all.